Bop Shop: Songs by Okay Kaya, Meghan Trainor, Talia Goddess, etc. | New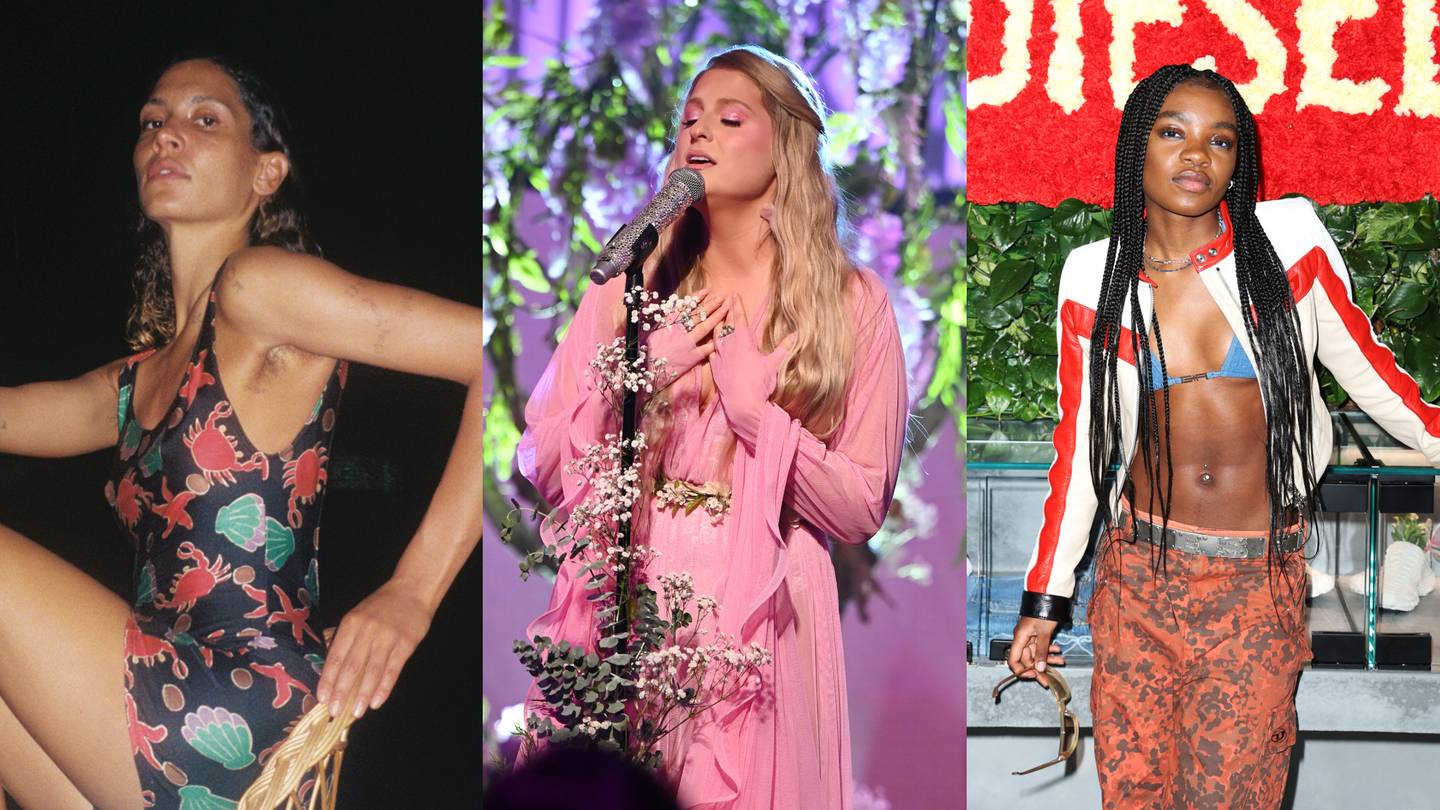 The search for the ever-elusive "bop" is difficult. Playlists and streaming service recommendations can't do much. They often leave a lingering question: are these songs really good or are they just new?
Walk in Bop shop, a handpicked selection of songs from the MTV News team. This weekly collection is gender neutral and can include anything – it's a snapshot of what matters to us and what sounds good. We'll keep it fresh with the latest music, but also expect a few old (but good) ones from time to time. Get ready: The Bop Shop is now open.
Okay Kaya: "Jolene from her own point of view"
We've all heard Dolly Parton beg Jolene please don't take her man. Now imagine, if you will, a response from Jolene herself. That's the conceit of Okay Kaya's latest track, but it sounds far from fanciful. Instead, beautiful background harmonies on key lines directed at Dolly ("I know you cheated too", "I think you're heaven sent, I can't believe we're arguing about something." 'a man') lodge this one deeply. Listen once, listen, smile, breathe, then listen again. Make it a meditation. —patrick hosken
Outline ft. Semiratruth: "Repossess"
Pure poetry and the contemporary sounds of jazz, soul and hip-hip intertwine to create this powerful masterpiece. Inspired by the great LA rebellion artists of the 80s, the song exposes the suppressed issues affecting the black community, presented in its music video as a secret club where black artists can express themselves and thrive. Enter a white man who bribes his entrance, only to be possessed by the poignant emotion of Outlineis the difficult situation. When the white man cries, the blood flows, showing how the discovery of the black struggle against colonialism opens a violent and ugly floodgate. black culture is beauty and pain, although white audiences often only appropriate its positive aspects. half truth lives up to its name and spits intense and influential truths, but its even tone never falters. There is a cold confidence in his conflict, which means a firm grip on reality with the power to change it. —Gwyn Cutler
Meghan Trainor: 'I don't make it look easy'
Meghan Trainor has always had a knack for sprinkling a bit of doo-wop and empowerment into pop beats to craft infectious tracks, and his latest single marks a return to form. Like its chart-topping predecessors, "Don't I Make It Look Easy" is simple on the surface: upbeat and sassy as Trainor confidently sings about maintaining a flawless exterior. But her verses reveal that she delivers every lyric with a wink and a nod. "You'll never see me cry / 'Cause I got a filter for every lie," she admits, slyly revealing that just like us, a pop princess in love sometimes has to work a little harder to hype herself up. This is just a taste of what we can expect from his new album. Take it backwhich falls on October 21. —Carson Mlnarik
GloRilla ft. Yo Gotti: "Blessed"
Another reminder that GloRillaThe voice of is unparalleled, "Blessed" sees the rapper from Memphis find a deeper register to deploy a super barbel: "He has 99 problems and the biggest is me." A late verse from Yo Gotti seals the deal on this one – "She said I was thinking with my dick, I guess I'm thinking really hard" – and GloRilla's rise continues. Next. —patrick hosken
Goddess Talia: "Ragga"
Breaking beats since the age of six, originally from Brooklyn Goddess Talia mixed and mastered neo-soul and New York hip-hop. Now she's dabbled in electronic reggaeton and, as expected, it's flawless. Her queer and Caribbean identities contribute beautifully to this chaotic beat, animating the communities she represents. Sonically, it's convincing. Visually, it's captivating. Distorted, inverted and multicolored effects over uplifting party scenes bring vibrant vitality to the already vigorous song. No wonder his label is called Trance – his music puts the hips in hypnosis. —Gwyn Cutler
Nnamdï: "Dedication"
The latest piece from Chicago's art-pop genius Nnamdi floats around an electronic base, each new sound exciting but taking nothing away from the whole experience. Nnamdï himself sounds like he has become legion, with tons of voices chirping that he must stay strong despite the pain. "I wrote this in the depths of the 2020 pandemic as personal motivation to pull myself out of crippling funk," he said in a statement. Still works in 2022. —patrick hosken
Phoenix ft. Ezra Koenig: "Tonight"
Phoenix. vampire weekend Ezra Koenig. A punchy beat on a song called "Tonight". If I could time travel to my college dorm in 2009 and give myself this song — "Here you go, kid. Now go ahead and introduce yourself" — I would. service to this brilliant team. Instead of being a shiny, danceable, belated piece of indie nostalgia, "Tonight" stands on its own. The pace is a little slower. The craftsmanship is a little more polished. But the vibrations remain immaculate.patrick hosken